4.1 Multidimensional Bodies
4.2 Energy Assessment
4.3 Crystal Bed Therapy
Course overview:
The IEL Institute for the Spiritual Arts 4.0 is an intuitive energy certification that brings cohesive understanding to advanced metaphysical subjects, with a learning segue into the focus on energy movement in the human body. This 4.1 level includes information on the aura, the multidimensional bodies, and using color light for therapy. You will learn how to attune your eyes to see the aura with meditations used to identify imbalance.  The 4.2 gives you a step-by-step guide on how to conduct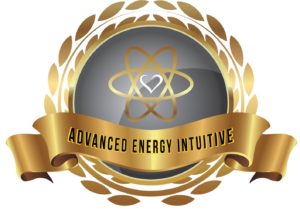 a 30 point accurate human energy assessment, which then allows you to target any imbalances of the body, mind and spirit. The 4.3 includes a menu for the use of magnetic therapy, how to conduct an energy balancing session, and the understanding and practical working knowledge of using energy as medicine. The 4.0 also offers the experience of combining the functional application of the first three levels in the IEL Institute program, through the operation of a light table. This level provides an opportunity to have all your burning questions answered regarding energy movement and energy balancing, while going deeper into the knowledge of chakras and how to identify imbalances on the path toward bringing harmony. After successfully completing the certification of every section in the first four levels, you will be skilled in advance intuitive practices and energy healing.
•Certification issued after fulfilling all requirements
4.0 Advanced Energy Intuitive 
Cost $399 includes all 3 sections (4.1, 4.2, and 4.3) and 22 tutorial videos ( $507) if purchased separately)
Enjoy Level 4 as a membership option:
You can become a Level 4 IEL Member for 90 days at a cost of $133/mo.  Each Level 4 course will become available every month of your membership. For example, on the first day of your membership you gain access to the first course, on the first day of the second month you get access to the second course, etc.  This convenient monthly membership allows you to get the level discount and space it out over the time you would usually take the courses.  A Great Option!
Purchase Courses Individually:
IEL Institute for the Spiritual Arts
4.1 Multidimensional Bodies
The section 4.1 of the IEL Institute for the Spiritual Arts deals with the multidimensional bodies. The human energy body is a diverse system containing many layers that serve to function as the aura, the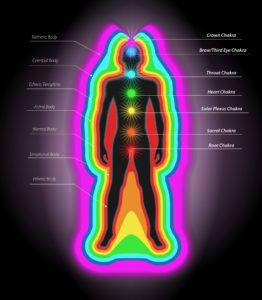 electromagnetic field, or the dimensions sometimes referred to as the biological field. With knowledge of these dimensions, each one be assessed to determine imbalances, illness, emotional disturbances, residual energy, energetic parasites, and blocks, as well as levels of balance and good health. Each layer has a specific energetic responsibility with regard to the make-up of human body, that can be identified for assessment by clairvoyants and intuitive readers. With practice, your vision can be attuned to see, understand, and make determinations regarding the multidimensional layers. The benefit of making determinations as to the health of these dimensions can provide a valuable service to yourself and others.
Training Videos:
Intro to Multidimensional Bodies
The Etheric Body
2nd, 3rd, and 4th Layer
5th, 6th, and 7th Layer
Multidimensional Bodies Assessment
Colors of the Aura
Meditation suggestions
4.1 Multidimensional Bodies
Cost $169 includes one electronic pdf file and 7 tutorial videos
IEL Institute for the Spiritual Arts
4.2 Energy Assessment"
Sometimes infusing love and light isn't enough for the advanced healer or modern shaman to get the desired results. This is due to human nature that leads to adaptation can serve to effectively hide anything that most might consider a block. The ability to assess human energy, is a skill set that can lead to one of the highest acts of service and the most rewarding feelings of fulfillment with the combined use of intuition and analysis that can lead to balance through the use of a modality. Medical intuitive readers can help guide a person to the professional specific to the needs of the client, their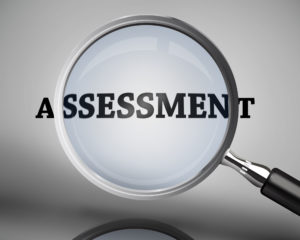 family, or themselves. Understanding human energy enough to do an accurate assessment can lead to the highest potential for healing, whether it comes directly from you or indirectly through your counsel. Learn how to use your skills to create a method of assessing energy, and you will become better equipped to target the area holding resistance to yours or your client's intended outcome. The more energy assessments you do, the easier you will find the process as you begin to master the skills as a professional in the healing arts.
Training Videos:
Assessment part 1
Assessment part 2
Assessment Endocrine Glands
Advanced Internal/Contracts
Advanced External/Residue
Advanced MD Bodies
Assessment Demo
4.2 Energy Assessment 
Cost $169 includes one electronic pdf file and 7 tutorial videos
 IEL Institute for the Spiritual Arts
4.3 Crystal Bed Therapy
Whether you are interested in your own custom-built Forsyth Crystal Light Table©, creating your own device, or using any energy healing modality, this section will give you a step-by-step process to follow as a crystal bed therapist, energy healer, medical intuitive, intuitive reader, or modern shaman. Once you have learned to do an advanced energy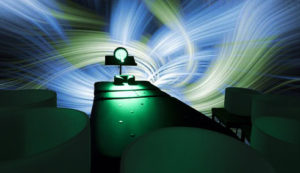 assessment, see auras, communicate with non-physical beings, and work with human energy using crystals, light, magnets, and sound, the rest is simply facilitating the movement of the energy in the body with regard to the intended target area in need of balance. This section brings the first four levels into a circle that has no beginning and no end. Synthesizing knowledge into wisdom to increase your skills, provides the ability to balance intuition (heart) with analysis (head) as a way to create greater awareness, increased abilities, clarity, confidence, and illumination of your path and the path of others.
Training Videos:
Introduction to the Crystal Bed
Energy Medicine/Angelic
Chromotherapy
Magnetic Energy
Preparing for an energy session
Conducting an energy session
Spa model light table/remote use
Aspects of integration
4.3 Crystal Bed Therapy
Cost $169 includes one electronic pdf file and 8 tutorial video