When you become a member of the IEL Institute for the Spiritual Arts, you are joining a community of individuals with interest in the metaphysical. By choosing a path of learning, you are making a clear choice to follow the path of your destiny. The energy of a dedicated group creates a collective consciousness that lifts the world with a higher vibration to match those by thought leaders and inspirational motivators. When you join the IEL Institute for the Spiritual Arts, you will not be bombarded by daily emails but you will:
receive a weekly channeled message every Sunday morning
receive event notifications
receive free resources and discounts on products through Crystal Light and Sound
become eligible for free 30 minute consultation
be notified of new content
receive all the benefits of free membership
become eligible for certifications and recognition
gain access to mentors and teachers
be joining a worldwide community of healers and inuitives
be eligible for a free listing on the IEL Institute Practitioners page with only one certification!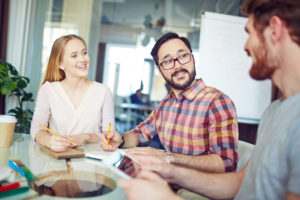 Any IEL Institute for the Spiritual Arts member that has completed the internship requirements and received certification in any section of the intuitive training program, is eligible for a free listing on our practitioner's page. No matter what your practice entails, whether you are a life coach, personal trainer, counselor, or practice any modality unrelated to the IEL Institute for the Spiritual Arts, you can list yourself on the IEL Institute for the Spiritual Arts Practitioners page. We will want you to mention your certification of course as you display your banner of accomplishment on your website. Just send a one paragraph description of your services, a photo image, and contact information (including links) to the IEL administrator at support@iel-institute.com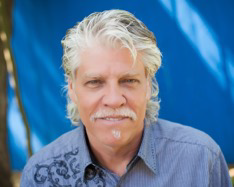 A personal message for you.
Hello, my name is Russell Forsyth and I am honored to bring you this brief message on the benefits as a membership with the IEL Institute for the Spiritual Arts. This program was designed specifically for the intuitive reader, for sensitive people exploring their gifts, the energy healer, the medical intuitive, coaches, those interested in modern shamanism, and for those seeking information on the metaphysical that will lead to enlightenment, awakening, and spiritual growth. There are many intuitive programs offered in the marketplace today, so you have my gratitude for taking the time to let me share a little about this particular one
I am the creator that developed this intuitive training program over a several year period. I have been personally facilitating an average of 8-900 sessions one-on-one sessions every year since 2006. What a difference this information would have made to me when I was first starting out. I still use the IEL Institute for the Spiritual Arts reference guide daily, as I work with clients doing energy assessments, intuitive readings, akashic record and life path readings, medical intuitive readings, energy healing, remote healing, coaching, and helping others establish home spiritual health programs.
Organizing and distributing this information was identified as a need, following my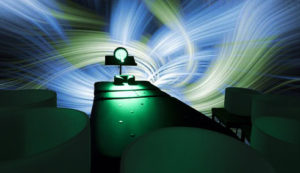 invention of the Forsyth Crystal Light Table © and was originally developed as a resource for myself and for those who purchased the crystal beds. The program quickly expanded to seven levels to address beginner information for those just starting down the path, moving into advanced teachings, then growing to include master level teachings as demand for the resource increased.
Benefits of Membership 
Developing the skill to perform accurate energy assessments is one of the major benefits of the program. The ability to target an area of imbalance provides an invaluable to service. Simply running energy through a system without focused intent rarely brings lasting resolution. Learning important details in over twenty areas of the metaphysical, provides the teachings needed to perform a master level energy assessment.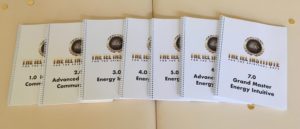 Another benefit of joining as a member is the community and resources offered by this program. The high level group of people that has gathered in support of the IEL Institute for the Spiritual Arts, makes it one of the fastest growing communities of light workers and like-minded people coming together under one roof. Together we are dedicated to help raise the vibrations of the planet, to offer personal transformation, and to help create spiritual connections , through a shared experience that comes with the growth of any community. The IEL Institute for the Spiritual Arts offers an affiliate program and support system that holds a collective informational sharing experience that is expanding daily across the globe.
With all the famous people offering training programs, there is one common thread that appears. There is virtually no access to the teacher and/or the course developer. In all my training one frustration was constant, which was the inability to communicate with the teacher, trainers, or staff member mentors outside a workshop event. If you invest in the IEL Institute for the Spiritual Arts program, you will have access to the course creator, resource developer, certified teachers and mentors and the inventor of the energy device that some of you will acquire.
On the list of the benefits with the IEL Institute for the Spiritual Arts, is the style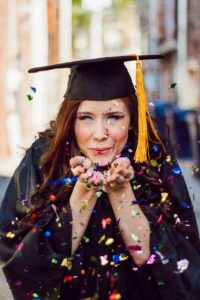 of learning that enables everyone to design their curriculum to fit their budget, time, needs, intentions and current skills. Working from the comfort of home requires personal motivation and strong commitment, but the rewards far outweighs the risk. Within the current structure, therapies designed for balancing human energy is largely unregulated. But as that changes to bring energy healing into mainstream, you could already have your certifications in place to find yourself way ahead of others in your field.
Join Now (FREE Membership) to see our complete course offering.
This is a ground floor opportunity to become qualified to give accurate readings and energy assessments. These services can be offered locally or worldwide. How many programs can you enter that offer the chance to position yourself in the growing field of energy medicine, placing you in the marketplace for those seeking alternative and complimentary therapies? Imagine being the first in your city or area to offer this type of service.
With the free membership, you will find free content occasionally delivered to your member home page. This includes meditations, channeled messages, discounts on healing products, inspirational messages, and announcements. Contact us now for your free thirty-minute consultation to address your burning questions and to help you determine if you are a candidate for the IEL Institute for the Spiritual Arts Program and/or the Forsyth Crystal Light Table.  We look forward to speaking with you!
Sincerely, Russell Forsyth