When you become a member of the IEL Institute for the Spiritual Arts, you are joining a community of individuals with interest and passion for the metaphysical. By choosing a path of learning, you are making a clear choice to follow your destiny. The energy of a dedicated group creates a collective consciousness that inspire every individual to live in a world with a higher vibration. When you join the IEL Institute for the Spiritual Arts, you will not be bombarded by daily emails but you will experience these benefits of IEL Membership:
be joining a worldwide community of like minds with access to a private forum

become eligible for free 30 minute consultation wit the creator of the program

gain access to a library of videos, articles, and inspirations

gain access to a comprehensive and free library of meditations.  These are for clearing chakra meditations, crystal bowl meditations, crystal bed therapy meditations.  All free to listen to for your meditation goals
have full free access to the entire multi-level teaching program valued at thousands

 

become eligible for certifications and recognition

gain access to 

mentors and teachers

be eligible for a free listing on the IEL Institute Practitioners page with only one certification!

use a learning platform with short lessons, exercises, case studies, step-by-step instructions, and 200 tutorial videos with a current library of 23 different modules

see the latest release of information as the program grows

 

get connected to store built for the members with discounts on amazing unique products
Whether your goal is professional or for personal use, there is something for every at an affordable monthly price of only $20 USD.
A personal message for you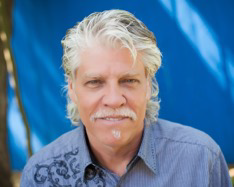 Hello, my name is Russell Forsyth and I am honored to bring you this brief message on the benefits as a member with the IEL Institute for the Spiritual Arts. This program was designed specifically for sensitive people interested in exploring their gifts. We also developed a professional level certification part of the program for intuitive readers, the energy healer, the medical intuitive, coaches, therapists, modern shamanism, and for those seeking information on the bridge between spirituality and science. There are many intuitive programs offered in the marketplace today, so you have my gratitude for taking the time to let me share a little about this particular one
I am the creator that developed this intuitive training program over a several year period, and have worked with the information to personally facilitating an average of 8-900 sessions one-on-one sessions every year since 2006. What a difference this information would have made for me when I was first starting down this path of service. I still use the IEL Institute for the Spiritual Arts reference guide daily, as I work with clients doing energy assessments, intuitive readings, akashic record and life path readings, medical intuitive readings, energy healing, remote energy delivery, coaching, and helping others establish home spiritual health programs.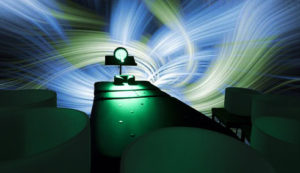 Organizing and distributing this information was identified as a need, following my invention of the Forsyth Crystal Light Table © and was originally developed as a resource for myself and for those who purchased the crystal beds. The program quickly expanded to eight levels with information for the beginner, moving into advanced teachings, then growing to include master level teachings as demand for the resource increased.
Develop Your Skills
Developing the skill to perform accurate energy assessments on oneself or others, is one of the major benefits of the program. The ability to target an area of imbalance provides a health benefit beyond measure for the body, mind, and spirit. Simply running energy through a system without focused intent rarely brings lasting resolution to any imbalance. Learning important details in over twenty areas of the metaphysical, provides the teachings needed to perform a master level energy assessment for personal or professional goals.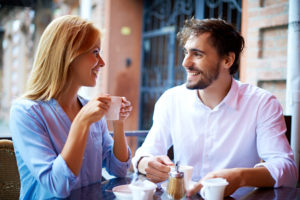 Another benefit of joining as a member is the community and resources offered by this program. The high level group of people that has gathered in support of the IEL Institute for the Spiritual Arts, makes it one of the fastest growing communities of light workers and like-minded people coming together under one roof. Together we are dedicated to help raise the vibrations of the planet, to offer personal transformation, and to help create spiritual connections , through a shared experience that comes with the growth of any community. The IEL Institute for the Spiritual Arts offers an affiliate area and support system that holds a collective informational sharing experience that is expanding daily across the globe.
With all the famous people offering training programs, there is one common thread that appears. There is virtually no access to the teacher and/or the course developer. In all my training one frustration was constant, which was the inability to communicate with the teacher, trainers, or staff member mentors outside a workshop event. If you invest in the IEL Institute for the Spiritual Arts program, you will have access to the course creator, resource developer, mentors, and the inventor of the Forsyth Crystal Light Table ©.
On the list of the benefits with the IEL Institute for the Spiritual Arts, is the style of learning that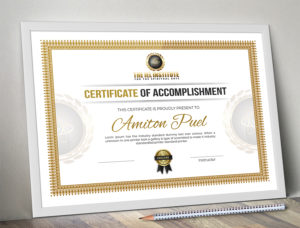 enables everyone to design their curriculum to fit their budget, time, needs, interests, and current skills. Working from the comfort of home requires personal motivation and a strong commitment, but the rewards far outweigh the risk. Within the current structure, therapies designed for balancing human energy is largely unregulated. But as that changes to bring energy healing into mainstream, you could already have your certifications in place to find yourself way ahead of others in your field.
This is a ground floor opportunity to become qualified to give accurate readings and energy assessments. These services can be offered locally or worldwide. How many programs can you enter that offer the chance to position yourself in the growing field of energy medicine, placing you in the marketplace for those seeking alternative and complimentary therapies? Imagine being the first in your city or area to offer this type of service. Better yet, imagine being able to read, clear, charge, and balance your own energy without the help from others.
With your monthly membership, you will find 24 hour access to training modules, meditations, channeled messages, healing products, inspiration, articles, a private forum, and connection to a community. Contact us now for your free thirty-minute consultation to address your burning questions and to help you determine if you are a candidate for the IEL Institute for the Spiritual Arts Program and/or the Forsyth Crystal Light Table. We look forward to speaking with you!
Sincerely, Russell Forsyth