3.1 Crystal Therapy
3.2 Sound Vibration Therapy
3.3 Spirit Release Therapy
Course overview:
The 3.1 level is the first in a series to develop the energy intuitive level of the program and delves into the world of crystals and the science behind a process developed by Dr. Marcel Vogel. The crystal release method can be an intense experience of energy movement that leads to dramatic results, through the use of fine-cut crystals and a breath release process. Understanding the crystal technology of today with a step-by step process, can lead to the skills that deliver cellular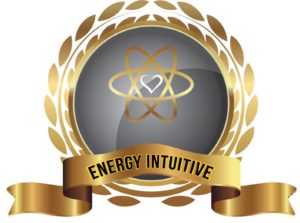 transformation to you or your client. The 3.2 section of the IEL Institute for the Spiritual Arts brings the history of the use of sound as holistic healing information around the long-standing use as medicine for clearing blocks and balancing energy. Understanding theories of entrainment is an important aspect of crystal light bed therapy, energy healing, and the future of using sound vibrational energy with integrative approaches to alternative healing. The exciting new scientific discoveries around the use of binaural beats will help understand the new frontiers of using sound for balancing the mind, body, and spirit. The last section of IEL Institute for the Spiritual Arts 3.3 furthers the teachings of energy medicine with the dynamic subject of spirit release. Delivered from the writings of Dr. William Baldwin, who was a clinical psychologist, this is a therapy pioneered by a modern-day professional that used energy treatment for those suffering from attached disincarnate souls. From the rich history of spirit release, to the modern application of this unique and effective form of healing, this subject will forever change the way you view life and the afterlife as you witness the client studies of the miraculous shifts and positive results that many have experienced.
•Certification issued after fulfilling all requirements for this level
Energy Intuitive Communication 3.0
Cost $399 includes all 3 sections (3.1, 3.2, and 3.3) with 30 tutorial videos ($467 if purchased separately)
Enjoy Level 3 as a membership option:
You can become a Level 3 IEL Member for 90 days at a cost of $133/mo.  Each Level 3 course will become available every month of your membership. For example, on the first day of your membership you gain access to the first course, on the first day of the second month you get access to the second course, etc.  This convenient monthly membership allows you to get the level discount and space it out over the time you would usually take the courses.  A Great Option!
Purchase Courses Individually:
IEL Institute for the Spiritual Arts
3.1 Crystal Therapy
Crystal technology has been used in the healing arts since ancient times, as a tool to create energy movement and add light to the human etheric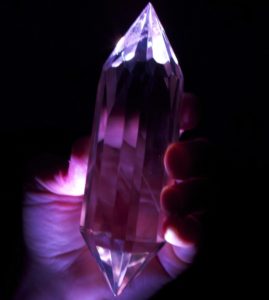 body. A method of using crystals to release and balance energy was developed by Dr. Marcel Vogel, a senior scientist that worked for IBM for twenty-seven years before founding Psychic Research Inc. His crystal release technique uses fine-cut crystals as an energy transmitter, to amplify and facilitate molecular change at a DNA level. By using intention, breath, the wisdom keepers of the earth, and a connection to a higher power, an energetic release or balancing can be successfully accomplished. This section teaches an easy to follow step-by-step process to create one of the most dynamic energy shifts imaginable. The crystal release process uses laboratory tested theories around the healing properties of the energy of love, that have achieved proven results with hundreds of case studies. Learn how to clear, charge, and program crystals for your intended use with yourself or with clients.
Training Videos:
Introduction to Crystals
How Crystals Work
Vogel Crystals
Vogel Science
Clearing, programming and charging (igniting) the crystal
Crystal Release
Step by step crystal release process part 1
Step by step crystal release process part 2
Self Release
Functional Integration
Minds Eye clearing
Remote healing
3.1 Crystal Therapy
Cost $149 includes one electronic pdf file and 12 tutorial videos
 IEL Institute for the Spiritual Arts
3.2 Sound Vibration Therapy
Sound vibrations are heard by every cell in the body, not just the ears. In this section of the IEL Institute for the Spiritual Arts 3.2, you will gain an understanding of how sound can be used as medicine or a therapy that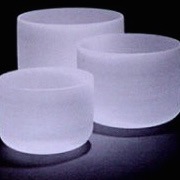 brings wellness to the mind, body, and spirit. Understanding the history and science behind sound, can lead to the ability to direct healing frequencies to any part of the body. The remote use of sound can be just as effective as the direct use of sound on the body, when intention and focus is facilitated by the healer. Using sound to break apart blockages and open the channels of energy, has been practiced since ancient times and science is now supporting the use of sound for alternative healing.
Training Videos:
Intro to Sound
Benefits of Sound
Quartz Crystal Singing Bowls
How to play a crystal bowl part 1
How to play a crystal bowl part 2
Alchemy Bowls
How to play an alchemy bowl
440 HZ versus 432HZ
Binaural Beats
3.2 Sound Vibrational Medicine 
Cost $119 includes one electronic pdf file plus 9 tutorial videos
IEL Institute for the Spiritual Arts
3.3 Spirit Release Therapy
The 3.3 section of the IEL program will focus on the subject of spirit release, possession, de-possession, exorcism, disobsession, and the many aspects of a type of therapy that relates to clearing  negative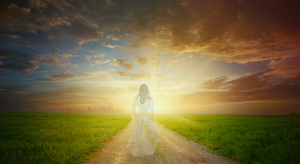 energetic disruptions. Spirit Release is defined as the process of helping another human soul into the loving light of higher consciousness in their afterlife. The healing affects of using this type of therapy has provided miraculous healing benefits to many, some of which have been documented by modern medicine. Take away all the fears around this subject, by learning the truth regarding this dynamic healing modality and a step-by-step process proven to yield positive results.
Training Videos:
Intro Spirit Release
Assessing a spirit attachment
Aspects of Spirit Release
Spirit Release part 1
Spirit Release part 2
Functional Integration Spirit Release
Lack of Success
Protection Spirit Release
Conclusion Spirit Release
(NOTE: 3 additional videos available on the website)
3.3 Spirit Release Therapy
Cost $199 includes one electronic pdf file and 9 tutorial videos