Welcome to the IEL Institute for the Spiritual Arts Certified Teachers page. Below is a list of teachers and mentors that have completed the minimal requirements of the IEL Institute Teachers Training Program, and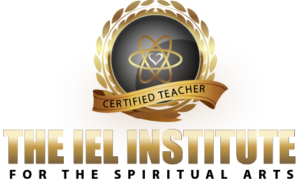 who have found success in their practice. These individuals have completed the qualifications necessary to teach or mentor those taking the IEL Institute for the Spiritual Arts home study courses. Some are teaching the IEL classes in person in their city. We recommend that you look at each teacher to see who stands out as the best match for your needs. If you have any questions, feel free to contact us at support@iel-institute.com, or contact the teacher directly. Each Certified Teacher can work with you to provide the highest level of professional counsel with the following:
Teaching
These select individuals are not limited to the IEL Institue for the Spiritual Arts teachings and all have learned from other programs and gifted teachers. Most have developed their own protocol and continue to grow within their private practice by offering services. Skilled teachers are equipped to share their knowledge with those who have less experience.
Answers
Each teacher is trained to give you answers to the burning questions, to help pave the way toward understanding. The instructions that come with each section of the IEL Institute for the Spiritual Arts, guide you toward making a list of questions and with mentorship, the answers become part of your expanding knowledge base.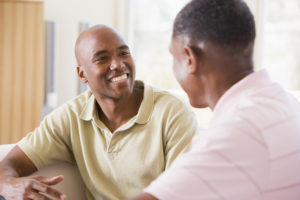 Testing
Why not use your skills in a mentorship session with a Certified Teacher from the IEL Institute for the Spiritual Arts? They can help assess where you are in your personal evolution and give ways to grow your gifts.
Trust
A mentorship session will leave you with the trust and confidence that you are seeking when you made your decision to learn using the IEL Institute for the Spiritual Arts program.
Community
When you work with a mentor, you make a connection with a leader in the IEL Community. Each teacher in the IEL Institute program can guide you through connecting with others for your internship and certification experience as you make your new best friends for life.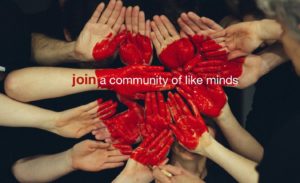 Coaching
Many of the IEL Institute for the Spiritual Arts Certified Teachers are life coaches, so coaching becomes a secondary benefit of working with a mentor. The mentor may elect to set up a protocol and hold you responsible for making the changes needed to reach your highest potential.
Inspiration
Simply working with someone that has a high level of achievement in your field of interest inspires you to set and reach your own goals. You might also meet someone that you can aspire to with regards to your life of service and successful practice.
Thanks for choosing to mentor with an IEL Institute Certified Teacher and let us know if you would like to learn more about become a mentor to others.
Note: Each certified teacher is an independent affiliate of the IEL Institute for the Spiritual Arts program, so pricing will vary since each one lives in a different area and their costs of providing a services vary.
 Russell Forsyth (Austin Texas)
Russell Forsyth is a certified Angel Therapist® and has been in service in the spiritual arts since 2006. Russell leads workshops as the creator of the IEL Institute for the Spiritual Arts Training Program. He invented the Forsyth Crystal Light Table©, which is a unique energy device that has been tested with thousands of clients and he builds custom tables for others.
Russell is an accomplished author, musician, and film producer with a background in historic restoration.  Russell currently writes a weekly newsletter called "Angel Whispers," a word study and channeled messages from the angels.
Contact Russell Forsyth http://www.russellforsyth.com/
Phone: 512-999-8478
Email: russellforsyth@sbcglobal.net
Amy Sikarskie, LVN (Fort Worth, Texas)
Amy is a Licensed Voc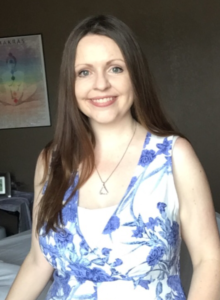 ational Nurse, Certified Forsyth Light Table Practitioner, Reiki Master Teacher, and Hypnotherapist. She is trained in multiple energy healing modalities and certified as a past life regressionist through the Newton Institute. She offers energy assessments and readings and often connects with the clients oversoul, departed loved ones, angels and spirit guides. Amy offers in-person readings and healing sessions in Fort Worth and takes clients world-wide through phone, Skype, and email.
Energy Therapist, Intuitive Hypnotherapist
Phone: 210-526-1130
www.AmySikarskie.com
www.InstaGram.com/Star_Light_Photos
Chris Carpentier (Houston, Texas)
Chris is a Teacher and Mentor for the IEL Institute and will be teaching the IEL program in in Houston, Texas.  One of his main passions is helping the men and women of the military, as well as, first responders who are suffering with physical and emotional trauma.  He is also very passionate about helping those with addictions, those needing to overcome and process grief, those who are looking to find their life's purpose and/or career, and those who are having health challenges.  Chris offers spiritual counseling, guidance, mentorship, and tools to help other light workers stay in harmony and balance.  Chris is a Certified Forsyth Crystal Light Table Practitioner, Certified Angel Card Reader, Spiritual Counselor, Certified Grief and Career Intuitive Coach, Certified Medium, Master Mind Group Facilitator and owns Reach for the Sky Coaching and Houston Crystal Light Table Wellness Center. He offers one-on-one private, phone, Skype and remote sessions.
Phone: 713-303-7107
Email:  Chriscarpentier333@gmail.com
www.chris-carpentier.com
Gib Broadhead (Austin, Texas)
Gib is certified through the IEL Institute in Intuitive Communication, Mediumship, and as a Crystal Bed Therapist. He is also certified as an advanced mediumship and platform mediumship through Lisa Williams School of Spiritual Communication. Gib is a unique spirit communicator, praised for his abilities to facilitate healing and teaching to others by connecting with the angelic and spirit realms. Gib is a devoted father and has a big love for the outdoors. He specializes in modalities such as angel card readings, crystal bed therapy, psychic readings, crystal healing, mediumship, and platform mediumship. He currently operates his practice in Austin, Texas where he has lived for the past fifteen years.
Phone: 512-771-1285
Lisa Noonan (Westlake, Texas)
Lisa Noonan is Crystal Bed Practitioner Crystal with a practice in Westlake, a suburb of Austin. She works with children and operates out of a chiropractic clinic.  Contact the IEL Institute for more information about Lisa.  512-999-8478