2.1 Animal Spirits
2.2 Mediumship
2.3 The Intuitive Business Model
Course overview:
IEL Institute for the Spiritual Arts 2.0 has a focus on advancing intuitive communication with animal spirits, the art of connecting with deceased loved ones (mediumship), and the intuitive business model. This level is guaranteed to improve your understanding and use of your intuitive skills. Using mediumistic skills to connect to the lower vibrations of the spiritual realm to receive messages of love, can personally evolve to create profound healing energy. With exercises and techniques patterned after a world class medium with over 25 years of experience, hundreds of participants have used and repeated this training to become exceptional channelers. The study of this dynamic subject can open the doors to the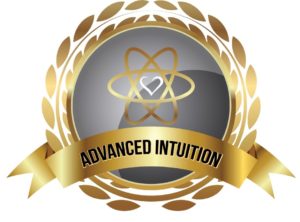 largest opportunity for self-awareness, personal growth, understanding human energy, and intuitive skill development. The 3.0 will provide the knowledge needed to conduct an accurate medium or channeling session, along with the experience of energy healing. Even if there is no interest in becoming a medium, the knowledge will serve to further soul-to-soul communication.
This level also offers the newest entry to the IEL Institute for the Spiritual Arts with an offering on Animal Spirit Communication. You will have fun learning how to facilitate a complete animal spirit communication session with the Native American Zodiac, Animal Spirit Communication, and a step-by-step method of giving an animal spirit intuitive reading. The 2.0 contains a section on the business of intuitive services, to give a practical approach to creating clientele with a realistic business plan. By this point in the program, most are beginning to create a practice around using their intuitive gifts.
•Certification in the 2.0 will be issued after fulfilling all the requirements
Advanced Intuitive Communication 2.0
Cost $249 Includes all three sections (2.1, 2.1, and 2.3) with 16 tutorial videos (If purchased separately – $307)
Enjoy Level 2 as a membership option:
You can become a Level 2 IEL Member for 90 days at a cost of $83/mo.  Each Level 2 course will become available every month of your membership. For example, on the first day of your membership you gain access to the first course, on the first day of the second month you get access to the second course, etc.  This convenient monthly membership allows you to get the level discount and space it out over the time you would usually take the courses.  A Great Option!
Purchase Courses Individually:
IEL Institute for the Spiritual Arts
2.1 Animal Spirits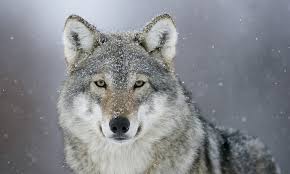 The first section of the 2.0 provides information on how to conduct an Animal Spirit Intuitive Reading. With hundreds of animal spirit messages, the Native American Zodiac, Animal Totems, and a step-by-step technique guide on giving an animal spirit reading, each participant will have fun learning to giving a reading that gives information on life path, use of gifts, what to avoid, and where to turn in times of need. The animal spirits are pure channels that deliver messages from spirit, and make a balanced addition to the expression of individual intuitive skills.
Tutorial Videos:
Introduction to Animals Spirits
Human Instinct
Animal Dreams
Animal Totems
Native American Zodiac
Animal Spirit Messages
Animal Spirit Readings
Animal Sprit Conclusion
2.1 Animal Spirits
Cost $79 (includes one electronic pdf file and 8 tutorial videos)
IEL Institute for the Spiritual Art
2.2 Mediumship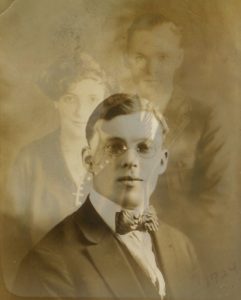 As you advance your skills in the area of mediumship, you will learn that all mediums must deliver the three essentials to conducting a professional medium session. Knowledge about the process creates the understanding needed to deliver a beautiful healing through messages from the spirit world. Conducting a professional medium session can be one of the most rewarding experiences for you, and provide the ultimate act of service to another human being. As you deepen your understanding of the process and practice using your skills, you will easily work to remove any fear and calm the nerves when it comes to engaging with communication from the spiritual vibrations of the hidden realms. The internship will set the energy that builds confidence as you hone your mediumship skills through increased awareness, gaining confidence, and a deepening of your senses.
Tutorial Videos:
Mediumship part 1
Mediumship part 2
Protection
Conducting a medium session part 1
Conducting a medium session part 2
Conducting a medium session part 3
2.2 Mediumship   
Cost $149 (includes one electronic pdf file and 6 tutorial videos)
IEL Institute for the Spiritual Arts
2.3 The Intuitive Business Model
Anyone who chooses a path of working in the healing arts needs to have a business model that focuses on the ability to project and utilize resources. We live under a model of individualism, that demands every persons's attention with regard to the ability to thrive within a business structure. The intuitive business model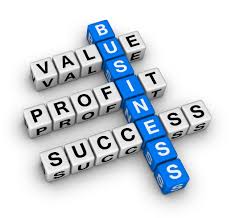 should utilize realistic intentions, goals, and action steps that lead to success. Take the ingredients that were proven to work with a long-term intuitive-based energy healing business, that allowed for the fulfillment that comes with working in the area of one's passion. By focusing on the resources needed to sustain a life of service in the healing arts, success can be obtained under a successful business model.
Tutorial Videos  
Business Part 1
Business Part 2
2.3 The Intuitive Business Model 
Cost $79  (includes one electronic pdf file and 2 tutorial videos)