The IEL Institute Certified Professionals
Russell Forsyth (Austin Texas)
Russell Forsyth is founder of The IEL Institute for the Spiritual Arts.  He was initially trained as a certified Angel Therapist ® under Dr. Doreen Virtue and has been in service as an energy healing practitioner since 2006. Russell also creates and teaches classes and workshops, and has developed a comprehensive training program for energy healers. Following angelic guidance, he invented a unique crystal light table for use in energy healing sessions. Over the years, Russell has written a number of books, has appeared on many radio shows, and was selected to film a pilot TV show on angel readers. Russell currently writes a weekly newsletter called "Angel Whispers," which features a word study and channeled messages from the angels.
Phone: 512-999-8478
www.russellforsyth.com
Email: russellforsyth@sbcglobal.net
Beckie Forsyth (Austin, Texas)
Beckie Forsyth has led a creative life as a mother, grandmother, artist, entrepreneur, community activist, leader of a nonprofit sports organization, event planner, musician, and singer. She has owned a spice company, a personal organizer business, and a restoration business. Beckie is now certified as a crystal bed practitioner performing sound healings with Alchemy Crystal Singing bowls.  She is also a performing artist and sound vibrational medicine woman in a duo with a Native American flutist, together they are Heartistry.  They released their first meditation and healing CD in July 2017 called Inner Sanctum…a journey through the chakras.  Beckie manages our online store.  Contact her with any questions concerning The IEL Institute for the Spiritual Arts or Crystal Light and Sound store.
Phone 512-999-8478
Email: rbforsyth@sbcglobal.net
www.CrystalLightandSound.com
www.HeartistrySoundbath.com
Amy Sikarskie, LVN (Houston, Texas)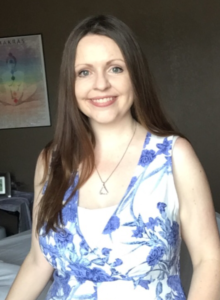 Amy is a Licensed Vocational Nurse,
Certified Forsyth Light Table Practitioner,
Reiki Master Teacher, Energy Therapist
and Hypnotherapist with emphasis on Past-Life Regression. She is trained in multiple energy healing modalities and certified as a past-life regression specialist
through the Newton Institute. She offers energy
assessments and readings and often connects with
the client's oversoul, departed loved ones, angels
and spirit guides. Amy offers in-person readings and healing sessions
in Fort Worth and takes clients world-wide through phone, Skype, and email.
Phone: 210-526-1130
www.AmySikarskie.com
www.InstaGram.com/Star_Light_Photos

Kalisa Augustine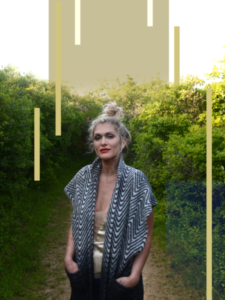 Kalisa is an Energy Artist, Metaphysician, Writer, Speaker, Creative & Crystal Light Bed Practitioner currently focused on remote energy healing, lectures, workshops, & writing. The pillars of her teachings are expanded depth, empowerment, manifestation as art form, and the evolution of humanitarian consciousness. She uses spiritual technology and quantum alchemy to to detoxify and purify the electromagnetic field with a deeply shamanic approach to healing and expansion. 
www.kalisaaugustine.com
Email: hello@kalisaaugustine.com
Chris Carpentier (Houston, Texas)
Chris Carpentier, Houston TX, is a Certified Forsyth Crystal Light Table Practitioner, Certified Angel Card Reader, Spiritual Counselor, Certified Grief and Career Intuitive Coach, Certified Medium, Master Mind Group Facilitator and owns Reach for the Sky Coaching and Houston Crystal Light Table Wellness Center. He offers one-on-one private, phone, Skype and remote sessions.
Phone: 713-303-7107
Email: Chriscarpentier333@gmail.com
www.chris-carpentier.com

Certified IEL Institute for the Spiritual Arts Teacher
Gib Broadhead (Austin, Texas)
Medium, Coach, and Intuitive
Phone: 512-771-1285
www.gibbroadhead.com
Certified IEL Institute for the Spiritual Arts Teacher
Fred Haas (Austin, Texas)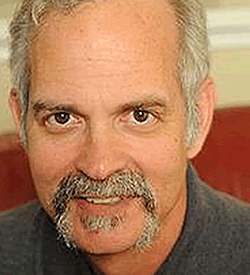 Fred spent over thirty years as a civil engineer, and owned his own business for over twenty of those years until he finally saw the light…literally.
He is trained as a life coach, an intuitive, and in many energy modalities.
He can coach you through life, recovery, or spiritual challenges. He also offers energy assessment and remediation services.
https://www.guidedlifestyle.com/
Radio show link: http://www.newsforthesoul.com/shows/recovery-coaching/
Simon Emsley (Santa Rosa, Ca)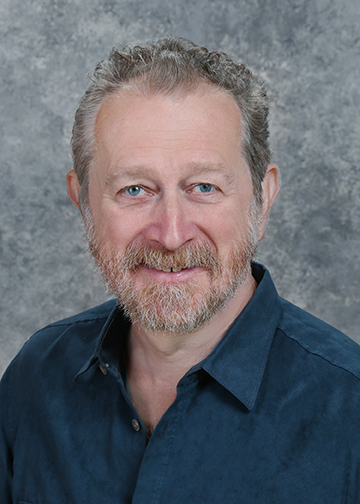 Simon's exploration of the energetic arts began in 2011. Simon trained with Russell and Beckie Forsyth and the IEL Institute for the Spiritual Arts for the best part of a year. He is a Certified Practitioner of the Forsyth Light Table, and Crystal Release Technique. He is an intuitive and is guided to use the most appropriate methods for the client's highest good. Simon has trained in multiple energy healing modalities and is following the path of the Shaman and is a member of the Foundation of Shamanic Studies, where he is training.
Simon is a co-founder of the Iaso Wellness Center, based in Santa Rosa California. At the center, energy practitioners using a range of additional modalities including Esogetic Colorpuncture come together with Aromatherapists and Nutritionists for the wellbeing of their clients.
Michy Divine (AKA – Michelle Calkum) Los Lunas, NM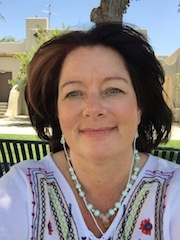 Michy Divine (AKA – Michelle L. Calkum) is a native of Colorado Springs, CO and has lived in Colorado, England, Italy, Texas and New Mexico.  Michy currently resides in the beautiful Village of Los Lunas, NM where she is available for a variety of energy alignment therapies including Crystal Singing Bowl Sound Bath, Vogel Crystal Therapy, and Forsyth Crystal Light Table© sessions.  Michy is also very proud to present the Lunar Crystal Singing Bowl Sound Baths in association with the Mountain Goddess Apotheca in Belen, NM and looks forward to being of service to the wonderful people of New Mexico and beyond.
Phone: 505-933-1072.
Candyce Lucien Rusk (Austin, Texas)
Candyce Lucien Rusk is a skilled intuitive, medium and energetic healing facilitator with over four decades of study and experience in the metaphysical arts. Her training includes psychic development, mediumship, geomancy, magnetic, past life and Pranic healing study, and a practitioners degree in Ayurvedic medicine (D.AY). Currently refreshing her skills with Russell Forsyth at the IEL Institute for the Spiritual Arts and has completed intern certifications in multiple areas of metaphysical studies. Candyce offers crystal bed sessions from her home. Contact Candyce for more information at (512) 439-9542 or email at: candycelrusk@gmail.com