The following is a list of frequently asked questions FAQ's about the IEL intuitive training program.
How do I know if this is the right program for me?
The best approach is to read about the program and watch the videos, such as the IEL Blueprint. You can get a free 30 minute consultation to help make that determination. You can also use your intuition!
Where should I start with the program?
The program is a building block system designed to start with the 1.0 and work your way up. Many people have started with a topic they have interest in, such as the 6.1 Karmic Energy. Starting in the master level can be confusing, but not necessarily wrong. When people start with an upper level offering, they generally go back to the lower levels to fill in the blanks. You can always review the master level classes once you have a better understanding of human energy, and many have enjoyed success with the process no matter where they start. Click here for our course offerings.
What if I have taken other classes, like angel communication or crystal therapy? Do I need to get certification in that class?
No, you can get certified in any area that you demonstrate the skills and are willing to engage with the internship in order to be a full graduate of the program. Simply connect us at support@iel-institute.com to discuss your skills and intent with the program.
How do I get certification?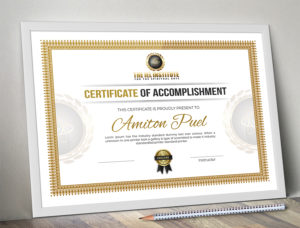 Each section has instructions for internships required for certification. Most sections require 2-5 internship sessions in order to receive a certificate in that area.
What if I don't know anyone to help with my internship?
We have a private forum for discussion and volunteers to help with the internship. 
Why am I receiving the Angel Whispers?
This is a benefit of membership listed on the home page. Your name is added to the list to receive the channeled message and you can learn from the vibration of the communication. You're not added to any other list and will only receive sporadic announcements in this way. If you do not want to stay connected, simply unsubscribe. 
What if my internship doesn't go well and I get a bad review?
Welcome to the greatest opportunity for learning! All intuitive readers will miss at some point in their career. Failure doesn't always reflect skill level, as there are many factors at work when communicating with the hidden realms.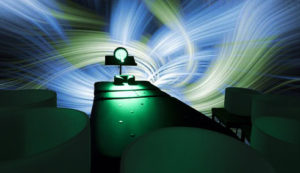 How much of the program do I need to take in order to be qualified to operate a crystal light table?
None, but we recommend the first four levels at a minimum. Besides, if you purchase a Forsyth Crystal Light Table, you get the entire program for free.
Can I read the videos if I am in a place where I cannot listen?
Yes, each video has closed captions enabled, so just click on the 'CC' at the bottom of the video.
Is there a suggestion for the best way to learn the material?
Yes, we recommend carefully reading each lesson at least twice, and watching the videos at least two times. We also recommend working with a a mentor, who will answer questions and test your skills. The internship is the piece that will help you develop the skills. This cannot be understated, plus it's the only way to get your certification. 
Is there anything that will help me understand the process that I may not have seen?
Be sure and visit the 'Flipped Classroom' for the best description of the process used with this program.
What if I'm not interested in the certification or making a living as an intuitive healer?
Simply enjoy the intuitive training program for personal growth. We took this possibility into account and designed the program to address individual and professional needs You may want to use the energy assessment on yourself. The chakra information is very helpful in understanding every aspect of relationships and for maintaining optimum health and knowledge of other key areas of life to add meaning and purpose.
Is there anything that might be considered a hidden benefit?
You are joining a community and might be meeting your new best friend for life, as well as discounts on your next purchase from the store built just for you
Are there offerings that are unavailable?
We are developing the next level at this time and new levels are often offered at a price not included in the membership.
What if I want to teach the information?
Visit our teachers area to see the requirements. We are happy to support you as a teacher if qualified. Under the terms and conditions of using the IEL Institute for the Spiritual Arts, you have agreed not to share the information in any form and we are hoping you will honor that agreement. Sharing information is grounds for member termination and legal consequences.
Can I get a refund?
Digital information cannot be returned, so there is no refund offered on digital offerings. We have never been asked for a refund, but if you are unhappy for any reason, reach out and maybe we can work out a compromise. 
What if I no longer want the membership?
You can delete your membership at any time or write and ask us to delete you from the membership rolls.
What if I lose my user name and/or password.

Contact us and we will send a reset.