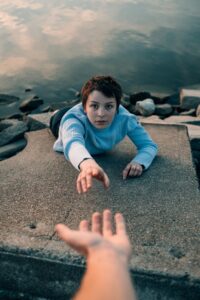 Are you answering a calling?
Do you hold a deep desire to be in service to others?
Is it important to promote yourself as an expert? 
Do you have certifications that match your skills?
The IEL Institue for the Spiritual Arts was designed for the professional member as a building block system of learning in the area of metaphysical teachings. Starting with the 1.0 Intuitive Communication, you can further your understanding of the spiritual arts to become a master in your field. When completing the 8 level, 22 module program, you can graduate with the honors and skills of a professional. With other training under your belt, you can use the platform to fill in any areas needed to broaden the scope of your practice.
Each module contains case studies, exercises, and step-by-step instructions to help give a realistic approach and sense for the effectiveness of each modality. Once you've finished a module, the professional within can further a commitment to turning knowledge and wisdom into action. This is part of what makes the program ideal for those who are devoted to a life of service.
We have now added an advanced module to our membership offering. The 8.1 Soul Attachment Therapy is now included (formerly cost $1,000). This advanced course covers one of the most sought after topics for an intuitive. Click here to learn more about the course.
Mentor
The IEL Institute has been around long enough to have graduated members who have completed all the requirements necessary to become a certified teacher or mentor. You have a choice to determine how we can support you by partnering with a seasoned pro. Mentorship is a fee-based option that gives you a chance to work with someone who has been successful at taking the information and integrated the metaphysical teachings into a successful practice. Whether it's your intention to explore the information with an expert or to be tested in the field with what you've learned, a mentor is available to meet your needs and help bring clarity to the desire to meet your goals.
Internship
What separates a professional member from someone seeking personal growth, is the devotion to being considered an expert. One of the best ways to fulfill that desire is to finish the module with an internship. An active approach to applying the information to create personal skills, is best done with the use of an internship. Each module encourages a certain number of intern sessions in order to get certified in that area. The internship can be done with clients in your existing practice, or with volunteers from the IEL community. We have found that getting volunteers to help with each process has never been an issue. What is often the greatest obstacle is having the courage to try something new with what you have just learned.
Certification
Once the course is complete, the internship is a requirement for professional certification. You will be asked to communicate a brief description of your intern experience, and to complete the number of intern sessions required in order to receive your certification for each module. The certificate is the reward from your effort that will occupy a prominent place on your wall.
We created a video on how to use the site too!
Professional Peers
Who is seeking professional certification through membership at the IEL?
Intuitive Readers
Doctors
Energy Healers
Modern Shamans
Medical Intuitive
Coaches
Psychologists
Energy Assessors
Alternative Therapists
Counselors
Akashic Record Readers
Channelers
Crystal Bed Therapists
Reiki Masters
Nurses
Professionals
Goals
More than ever we are being asked to get clear on our goals in order create a path in alignment with our mission in life. Be sure to look at our course descriptions and learn more about how the IEL Institute for the Spiritual Arts can you fulfill your dream of service to humanity. Besides the courses, membership offers a library of articles, meditations, and videos along with a community forum, products, and more. Once you've looked around, arrange for a free thirty-minute consultation to answer all your burning questions.