1.2 Intuitive Communication
Archangels and Ascended Masters
This online course will focus on the Archangels and Ascended Masters, their specific area of expertise, and ways to benefit from a connection to the non-physical realms. Through exercises, using tools, and practice, you will gain confidence with a process that measures where you stand in developing your skills.
Understanding the role of an archetype includes a focus that can bring feelings and emotions that show a connection to a specific Archangel or Ascended Master. As you practice mental body exercises, your abilities increase to develop all the Clair senses. Case studies give examples that inspire the imagination and motivate the seeker inside. This bundle includes seven tutorial videos to complement the written teachings.
Under this program, you will conclude with a greater understanding of the following.
introductions to Archangels and Ascended Masters 

the archetype and their specific purpose

the Celestial Hierarchy of Angels

developing the Clair senses

creating your own angel whispers

growing the intuitive senses

mental body exercise

meditations

clearing addictions

learning through case studies

articles that explain

certification
Gain immediate access to this training and our entire training curriculum!
Curated content for members only, forums, and
joining a community of like-minded individuals.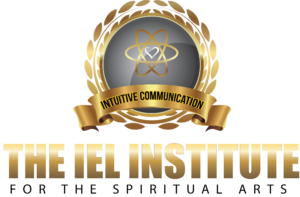 The IEL Institute for the Spiritual Arts is an online community of intuitives, and has a comprehensive offering of home study courses for intuitive online training. Choose the online intuitive training course that best fits your needs, and take as much time as you want to learn the materials. All courses come with a training workbook, training videos, and an option to use one of our mentors to assist you along the way.